Cole Scammell Racing Update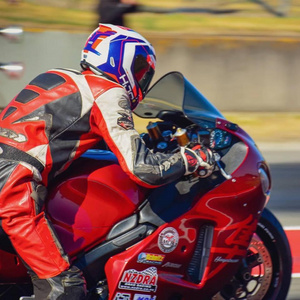 13 April 2021
We have had a very busy weekend, on Friday I attended Phill Garrets motorcycling New Zealand land speed record attempt we will do a post about this as soon as we receive the rest of the footage from this event.
Then after the speed event on the Saturday I converted the bike from a land speed setup back to a drag bike and run the last round of pegasus bay's series.
The first pass of the day I ran an 8.71, then on the second pass during my burnout somthing happened and my partner
noticed something that wasn't right and I ended up stretching my chain to buggery, so I missed the next 2 rounds of qualifying so I could try fix the problem, unfortunately I didn't have a chain that would work but
very graciously lent me his one from his own bike and allowed me to continue racing
I made it to the semi finals even though my main focus was on improving my personal best all day (which is why I broke out of my dial in the semi final run) as this pass was feeling good it finished up being an 8.66 at 163 mph which was my quickest et and fastest mph it was also my quickest and fastest 1/8 mile as well 5.6 at 134 mph
My next pass was an 8.67 which backed up the new national record.
I already had the record at 8.99 but I have now lowered it again to 8.66 (this record was 9.15 one month ago.)
So for the pegasus Bay series I managed 2 First pace , one 2nd place and a semi final out of 5 rounds
Check out more from Cole
https://www.facebook.com/Cole-Scammell-Racing-105331214182367