Highland Park Conquered!!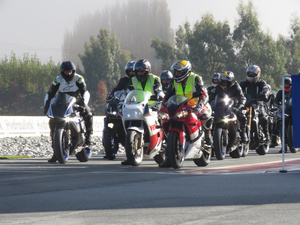 The MCR team and around 32 of our customers made up more than half of 60 Motorcyclists being priveledged enough to spend the day riding on Highland Park last Friday at the Yamaha Track Experience Day.
The day started with some significant fog, which gave us time to walk the track and spend some time inside getting some valuable training advice from Dan Ornsby and our other trainers. Once the fog lifted, we had a gorgeous sunny Central Otago Day . To see bikes on Highlands is truely a sight to behold.
There are a bunch of pics in our Gallery (Highland Park) head over there and check them out!