MCR Now Accepts Genoapay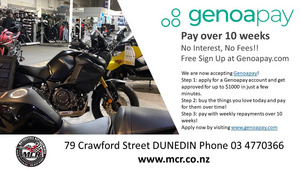 We are now accepting Genoapay!
Step 1: apply for a Genoapay account and get approved for up to $1000 in just a few minutes.
Step 2: buy the things you love today and pay for them over time!
Step 3: pay with weekly repayments over 10 weeks!
Apply now by visiting www.genoapay.com