Royal Enfield One Ride Dunedin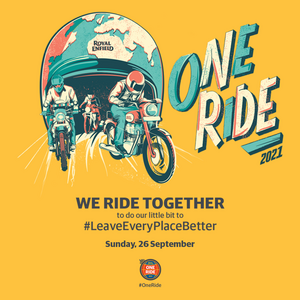 JOIN THE RIDE
One Ride is set to go for 2021!
Royal Enfield owners & riders who are able to, you are invited to join Royal Enfield dealers and owners on September 26th 2021 to participate in this famous global ride event.
One Ride will be a distance of less than 200km.As you set out with the MCR team and other Royal Enfield owners you will be celebrating "pure motorcycling" and a true passion for your machine.
To join the One Ride event simply meet at MCR at 10.30am on Sunday 26 September 2021
Please be aware that Royal Enfield and MCR do not promote reckless riding, rule breaking or anti-social behaviour.