Royal Enfield Roadside Assist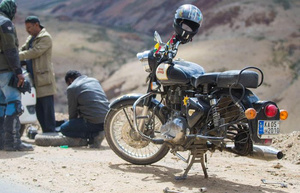 Royal Enfield Roadside Assist
Here is another reason to buy a Royal Enfield from MCR.
All New Royal Enfield motorcycles sold by MCR , are eligible for roadside assistance for the life of their warranty period
Classic, Bullet and Himalayan: 2 Years, 650 Twins: 3 Years.
Roadside Assist is provided via AA Roadservice Cover with AA Dealer Care and covers the vehicle, not the driver. The package includes the following entitlements:
• Three free AA Roadservice callouts per year
• Towing / vehicle recovery (Covers a maximum of $200.00 Inc. GST in metro and rural areas)
• Free fuel delivery
• Key lockout and flat battery services
• Free maps and guides
How Great is that?