Training Day 22 September 2019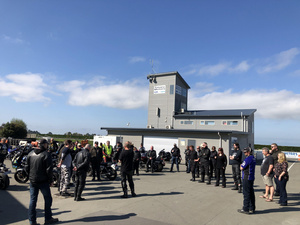 Training Day 22 September 2019
We had a great day for our MCR and Two Wheels Training day in Timaru.
As always, there were plenty of different styles of bikes, from the learner approved bike, right through to the litre sports bike, cruisers and everything in between.
There is an album in our gallery of some of the photos taken of the riders on the track, but if you cant find yourself or would like a high resolution copy , let us know and we can email you a link to a google album so you can check out all 450 odd pics and download whatever you like for yourself.
We run these training days 3-4 times a year so if your'e keen to know when the next one is, get in touch.