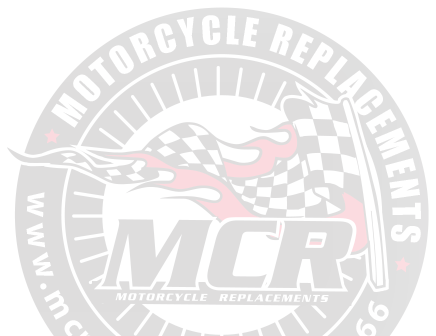 MCR - Where customers come first
MCR are proud dealers of some of the world's best brands, including Yamaha, Royal Enfield, Peugeot Motorcycles and Super Soco electric motorcycles, as well as providing Finance and Insurance. We carry a full range of motorcycle clothing and parts and accessories, including brands like, HJC, Oxford, GYTR, Metzler and Sidi and pride ourselves on stockng a range of womans riding gear.
Our high-tech workshop is equipped with a tuning and diagnostic dyno alongside the latest Texa diagnostic tool to ensure optimum results from your machine. Our qualified and experienced staff can diagnose, service and repair your motorcycle. MCR is proud to be an official Yamaha and Royal Enfield service agent, but we service and repair all brands of motorcycle as well as being a certified Warrant of Fitness centre.
Enquire about our sales and service pick-up and delivery options throughout Central Otago and Southland.
MCR is your one-stop motorcycle shop – We ride too, and love bikes as much as you do.
Here are just a few comments from our customers...
Sean McKeeman
Called in with a puncture whilst touring NZ, this was repaired, chain adjusted and lubed, nothing was too much trouble and the staff and owner went out of their way to help – this is the standard every bike shop should aspire to. Thank you so much
Tom Taylor
Just a quick email to let you know how much Chris and I appreciated your friendly and helpful manner when buying our Royal Enfield Interceptors, we get the same attitude from you guys and girls whether at MCR HQ in Dunedin or at the Invercargill 'pop-up' shop or anytime we contact and/or meet you.
Our bikes live up to our expectations just as Rick said they would.
In conclusion we couldn't fault anything the MCR team has done for us, would recommend MCR to anyone.
John Bacher
Really get it. Friendly people and nothing is a problem.
BIKES
MCR Motorcycle Replacements sell a wide range of motorbikes. As a dealer of some of the worlds best brands including Yamaha and Royal Enfield we also sell electric motorcycles and a wide range of used motorcycles and scooters. Looking for your next road or off road ride? Come see the bikes in our central Dunedin showroom and have a chat with our friendly staff. Everyone at MCR is actively involved in motorcycling so we know where you're coming from and what you might be looking for.
If you want to try out a range of bikes, keep an eye out for our Demo days, or give us a call.
workshop
At MCR we have a fully-appointed total service workshop, equipped with a Dyno for tuning and diagnostics to ensure optimal results from your machine.
Our qualified and experienced staff can diagnose, service, and repair your motorcycle. MCR is proud to be an official Yamaha service agent, but we service and repair all kinds of motorcycle, fully supported by our parts department.
A certified Warrant of Fitness centre, MCR is your one-stop service shop. No job is too big or too small.
products
MCR supply a large range of motorcycle parts and accessories including jackets, pants, riding jeans, helmets, gloves, luggage, tyres, road and off-road gear, and race gear.
Our objective is to provide our customers with a wide range of quality products at very competitive prices so you can ride safely and still look good. From head to toe we can kit you out with the right gear that best suits your needs as a motorcyclist. Rider or pillion, road or off-road, winter through to summer, we do it all.
community
Keep informed of the latest news and events. The staff at MCR are actively involved in a wide range of motorcycling activities and events including track days, off-road events and motorcycle rallies. MCR also supports a variety of local events and training days.
Join us for our monthly shop ride, or join our Distinguished Riders Society – the DRS - and take advantage of a bunch of other benefits.
Follow us on Facebook, or sign up for our newsletter to keep in touch with what's going on.
Keep up to date with the latest in new products and updates from the team at MCR